Bring value to your customers and even more.
As a service provider, your customers are progressively moving to cloud-based applications and consequently have higher QOS expectations for their WAN. They need better availability, improved responsiveness, higher bandwidth and great user experience too. This is the future! Customers must be empowered to effectively manage this digital transformation which represents many new IT challenges. Complexity of the network doesn't have to mean monitoring it is complex. They need to see and know what's happening in their network, monitoring traffic and applications. Needless to say, time is money so speed is of the essence. You can bring value-added services to your customers by leveraging their network data and make it relevant. You can be their digital transformation partner.
That's why we created eye.lo

Multi-tenant right management
Define customer/SP profiles, grant rights and resources and build service profiles according to marketing and operational needs

Effortless Extranet Integration
Easily integrate eye.lo into your workflow and simply admin a massive deployment of application aware features in a single instance

Capacity Planning
Improve network capacity planning by providing real-time and historical visibility into all network traffic

Template builder
Define Home, Dashboard, Report & Cockpit templates adapted to your customers' challenges

KPI builder
Build accurate formulas based on key raw metrics

High Scalability
Mass-deployed & Field-proofed solution for thousands of multi-tenant CPEs
Be your customer's digital transformation partner
Simple from A to Z
Application-level network management without additional hardware
Cost-effective mutualized solution, mass-deployed & field-proofed for thousands of multi-tenant CPEs
Standardize your managed services
Very few resources/opex required to administrate and operate the application-aware platform
Getting to know your customer better
Get a unified and simplified overview of your customer's network
Define your customers' marketing and operational profiles and manage data access
Strong customer customisation capabilities enforce the stickiness of connectivity services
Pave the way to new value-added services
Build easily transferable & customizable Home, Dashboards and Reports templates
Expand your network expertise to the WAN and applications management
Provide network optimization through tailor-made offers using eye.lo reports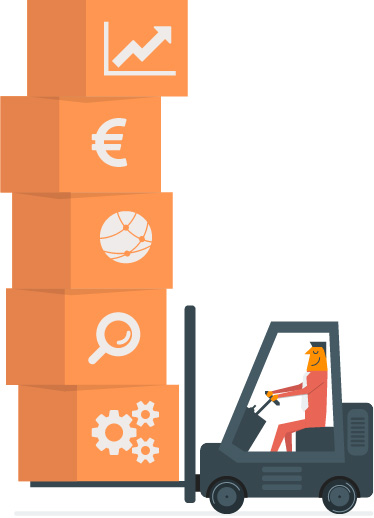 Your enterprise is undergoing a digital transformation. In today's world, where the business landscape is changing fast, computer networks play a vital role. To be competitive you need to pursue strategies like off-sharing, outsourcing and smart sourcing. Most of your applications and services are moving into the cloud and your business now relies on it. Your bandwidth needs are growing and your WAN is increasingly under pressure. Enterprise bandwidth monitoring and network management has become a strategic requirement. So, How do you manage it all?
It's simple as eye.lo

A simple & synthetic view
Display and read network key performance indicators in near real time, right now or in the past

Customised dashboards
Browse and drill down your network with near real time data, from area overview to application & site.

Relevant & Attractive reports
Build synthetic and actionable information for your daily status or monthly reports to optimise management services team

Application Recognition & Custom Application
Nbar2 provides powerful capabilities allowing application recognition and classification
Define and customize your own applications

Cockpit
Receive alerts when network elements and applications are out-of-policy

PfR troubleshooting
Visualise where your traffic goes through and why paths have changed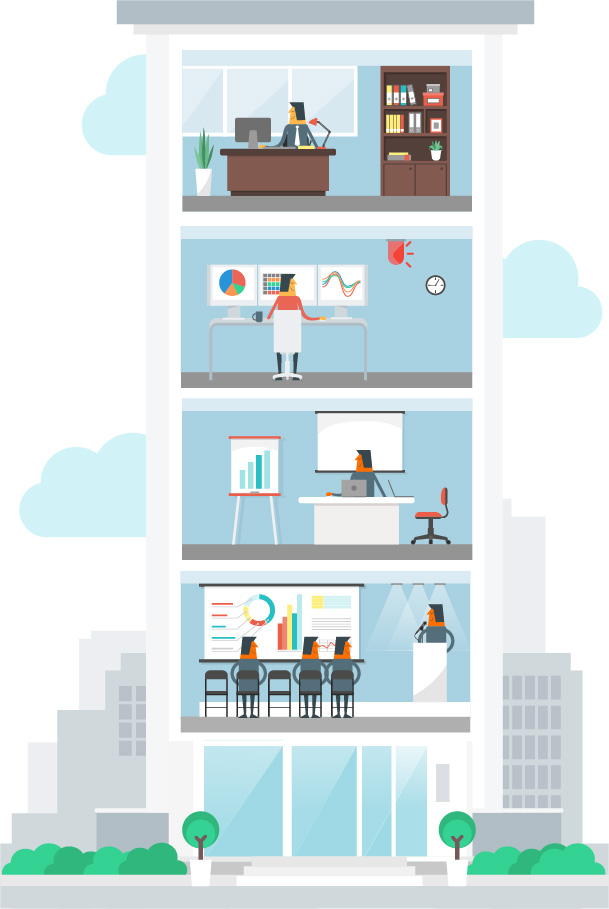 Your network is complex.
This doesn't mean your network management tool has to be.
Your WAN will hold no secrets for you
Get a comprehensive view of your end-to-end network.
Identify your top applications.
Gain visibility and control network bandwidth usage in your network.
Visualize your PfR pathway and understand where and why paths may have changed
Take the right decisions
Control recreational applications to prioritize business applications.
Optimize your business critical application responsiveness.
Define application traffic per CoS, per DSCP.
Go faster & deeper in your troubleshooting
Fix problems by drilling-down dynamic dashboards
Gain an in-depth understanding of where problems started
Reduce downtime
Be more agile
Detect anomalies and prevent impact on the level of service and react quickly.
Go beyond the complexity of managing your WAN and put more energy into optimizing your network management
Define an accurate schedule for future needs and expansions of your network, new service roll-out or bandwidth growth…