1.Get to know eye.lo



Application aware network management
Successful abstraction
of the Network complexity
Expanding network expertise from WAN network-level monitoring to end-to-end applications management, and eye.lo helps identify issues between LAN, external Network and application.
From high-level, executive overview to expert visualization, end-users browse their Network to quickly assess end-user experience and end-to-end issues.
Mass-deployed & field-proofed solution from hundreds to tens of thousands of CPEs. eye.lo's proprietary fast access data base enables high responsiveness for the end user while processing large amount of data.


Cost-effective
multi-tenant solution
Strong customization capabilities
Taking full advantage of the latest features embedded in Cisco IWAN routers to deliver a unified Network management platform compliant with all Cisco IWAN metrics : AVC, PfR and WaaS optimization.
Embedding multi-tenant features to customize the platform to marketing and operational needs, standardizing managed services processes and simplifying the end-to-end solution operation.
Providing default resources to deliver not only an out-of-the box solution but also KPIs, polling, dashboards, reports, application dictionaries, … that are easily customizable by an administrator to make each network unique.
2.Install eye.lo
eye.lo is a highly scalable software platform installed in customer's premises. Dedicated to very large Network, eye.lo's distributed architecture, based on redundant nodes, insures an optimal level of use of all the resources, fault tolerance and low latency response for the multiple requests.

OS: eye.lo runs on a Linux based OS environment
Web-based: Administrators and operations team access eye.lo through supported web browsers using https as the default transport protocol.
Authentication: eye.lo enables direct authentication (internal or external user account management) or redirection to an external identity server (Single Sign On workflow, SSO).
Hardware: eye.lo can be deployed on a single or multiple server architecture depending on router count. When eye.lo is deployed on a multi-server environment, part of the platform components can be implemented in a virtualized architecture. For large network, time-series data-base requires physical servers for better user-experience.
Scalability: A proprietary "flow-balancer" ensures the scalability and load-balancing across collection Nodes. A ground breaking proprietary fast-data processing and access technology, ensures data storage scalability and enables end-users a fast access to their dashboards and reports.
Resiliency: High availability for eye.lo requires to the solution to be installed on two data centers, and to declare one instance as a backup to the other. Each DC is assigned a role: active (read-write) or passive (read-only). The User Service resists (detects and protects itself) to typical failures.
Provisioning: eye.lo automatically discovers part of the information needed to monitor the end-customers' CPEs. Other information, such as the client name, are provided to the platform using a scheduled API for massive deployment or manually for light deployment.
3.Collect network data
From legacy to new generation network element eye.lo is a multi-vendor collection platform. It can gather data from both the legacy Network Elements, and the newly installed appliances. IT manager monitor their networks with the same platform as they gradually swap their network architectures from a legacy connectivity service to an Application Visibility & Control (AVC) service, and then, to a full integrated service routing including dual transport paths between the branch and the data center (PfR), and transport optimization (WaaS & Akamai connect).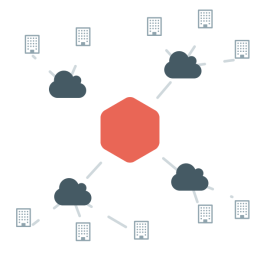 Protocol: snmpV1/2/3, Telnet, SSH, TL1, NetFlow/IPFix.
Device address: eye.lo supports IPV4/V6
Network architecture: eye.lo is compliant with multi-VRF & overlapping IP addresses.
Standard polling: eye.lo provides two levels of multi-vendor polling capabilities. The standard poller enables MiB OID extraction using snmp transaction protocols.
Advanced polling: Using Telnet/ssh transaction protocol, eye.lo enables complex algorithms to retrieve information which are not available using snmp (CoS, neighbor, IP SLA, ..).
Know what is using network from the thousands of visited web sites, eye.lo reports, the top applications and urls making the bulk of the traffic. It provides end-to-end response-time and split latency between LAN, external network and application. Combining application-level KPIs with network-level KPIs (Load, Jitter, lost packets, IP SLA,..) gives end customers a powerful method for objective assessment of end-user experience.drilldown.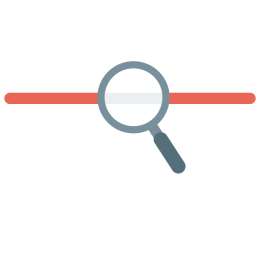 Application dictionary: eye.lo classify received flows based on 1-Custom application 2-Cisco Nbar2 recognition 3-IANA port based recognition 4-Unkwown traffic
Category and group: They may be customized by SP admins and end-customer, to classify their traffic.
Cisco Nbar2: eye.lo includes the latest Cisco Nbar2 dictionary (protocol pack). Protocol pack may be updated in eye.lo platform when new one are published.
Custom application: Beside Nbar2 recognition, SP admins and end-customers can define custom applications based on IP address, port, URL.., using several criteria for a unique.
4.Optimize End-User Experience
5.Leverage a multi-tenant environment
Integrating eye.lo into existing provisioning process eye.lo scalability enables collection of thousands of customers and tens of thousands of CPEs. Compliant with traditional communication protocols, eye.lo can be deployed in a hybrid architecture where legacy routers are monitored using snmp or TNF protocols, and latest routers are monitored using IPFIX. Service Providers swap smoothly their routers from legacy monitoring to advanced application monitoring as they renew business-customer contracts.

Hardware sizing: eye.lo processes and aggregates raw flows coming from the routers to store what is needed for a customer/service profile. For a number of CPEs above 3000 devices, LivingObjects provides simple sizing tools and recommends to consider a multi-server architecture. The inner scalability of eye.lo platform enables a gradual deployment as Service Providers add new advanced services, to their connectivity portfolio.
Link sizing: Depending on features activated on the network, flow size are different. LivingObjects provides a sizing tool to evaluate their central link size.
Extranet integration: eye.lo integrates easily in an existing extranet environnement with SSO support.
Provisioning: Automatic, scheduled provisioning enables smooth integration in Service Provider provisioning process.
Multi-tenant management: Make your customer unique
eye.lo provides highly customizable environment. Based on default configuration (dashboards, reports, alerts, ..) Service Providers can easily adapt the platform to their marketing and operational requirements. To isolate and securely manage the specific set up for each enterprise, eye.lo embeds a powerful rights management engine. It enables administrator to closely manage access to eye.lo functionalities and resources.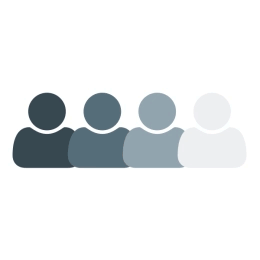 Customer profile: Define customer profiles according to your connectivity services. Depending on their profiles, customers will access standard snmp polling KPIs, metrics provided by standard Netflow or Cisco IWAN technology metrics.
End-user roles: Grant rights to end user according to marketing and operational needs
Default resources: Define and grant default resources (Home, Dashboards, Alerts, Reports) to the end-user depending on their customer profile.
Once complete, default resources may be customized by end-users to schedule automatic e-mailings for daily reporting, scope dashboards to their network specificity, and help them to fulfill their business-critical application SLA and build confidence for new value added services.