Time for new performance management solutions
Service providers are facing an incredibly complex challenge to assure good Quality of Service across their networks. They have to cope with an ever-increasing diversity of multi-technology networks, the faster pace of equipment upgrades and uninterrupted pressure on cost. It is also becoming critical for various organizational groups to intensively interact with the same heterogeneous datasets. b.lo provides both versatility and scalability to effectively address these challenges.

Cluster
Dynamically create sets of network elements based on specific criteria (localisation, topology, attributes, …)

Customizable
The end-user workspace is entirely customizable: role-based access control Multi-tab workspace

Map
Visualize your network on a map. Compatible site  with any geographic data provider.

Graph
Cross-domain
Timeline, pie, graphic bar,..
Health-check template Zoom, drill down

Detect
Threshold: Multi KPIs & attributes
Baseline: 3 week profile
Slow drift: Annual profiling

Report
Seamlessly create and automate reports that are automatically updated and sent
Dynamically manage the life-cycle of your network
Standardize
b.lo provides a unique ability to seamlessly access, monitor and manipulate data from various network domains (RAN, Fixed, Core, transport, Core, service platform…), from any technology (2G, 3G, 4G, ADSL, FTTH,….), in a multi-vendor environment, and combines it with external sources of information (referential, ticketing data base).
Analyze
b.lo embeds tools to efficiently visualize the data coming from heterogeneous networks : Map-driven analysis, network topology, various formats of graphs, tables and TOP. It makes network information accessible to various user groups: engineering, marketing and customer care teams.
Optimize
Leveraging data coming from devices and OMCs, b.lo embeds advanced algorithms loaded with network expertise to optimize network performance: An IP Health Check module enables hybrid scripting to check consistency and SPOF. The Automatic Neighbor Relation module detects missing and useless neighbors on 2G/3G/4G Networks.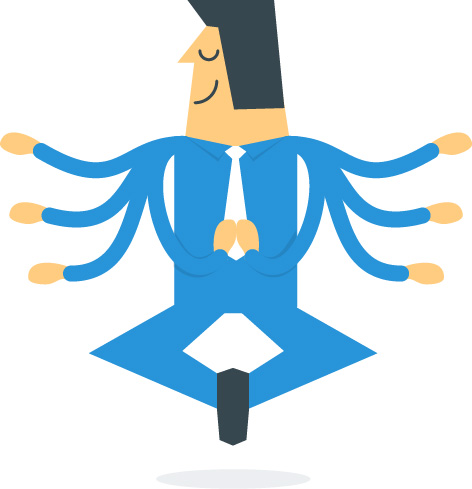 AUTOMATION
From roll-out and upgrade performance monitoring, capacity planning, optimization to daily operation, health-check and reports, b.lo contributes to the productivity of the entire Network life-cycle.
UNIFIED DATAMARTS
Network-centric platform unifying the operation and performance management of the various parts of the Networks : Access, backhaul, backbone, core.
SCALABILITY
Its virtualized and flexible architecture using plug-ins can cope with the constant evolution of networks. You can incrementally implement new domains into the platforms at the same time as you introduce new services and technologies.
SEAMLESS DEPLOYMENT
The scalable web-based front, SOA architecture and Plug-Ins data collection enable easy mass-deployment and lower Total Cost of Ownership (TCO).
NETWORK CENTRIC
You benefit right away from years of networking experience through built-in Knowledge Libraries: KPI, standard reports, health check, detection rules, and much more.
HIGH PERFORMANCE
Big Data infrastructure combines large amounts of data storage with high performance access to this data at an optimized hardware cost.
ANALYTICS
The powerful intuitive interfaces provide the full benefits of the real-time Network Intelligence from b.lo, to all parts of the organization without much training.
INTUITIVE
b.lo intuitive User Interface makes its implementation and daily use easy. No lengthy training or configuration learning curve is required.